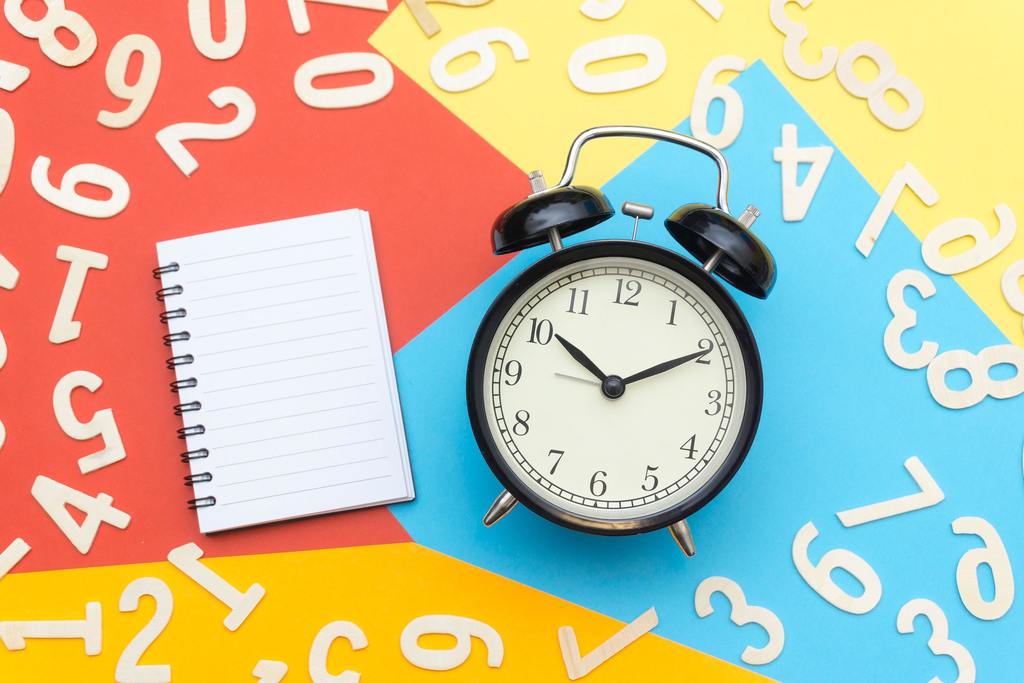 Like a bargain? 2023 Yearbooks are available NOW at the lowest price of the season! Purchase online
https://bit.ly/2023ECHOES
or by returning the attached form with payment to the school office. The $35 promotion will end October 28th.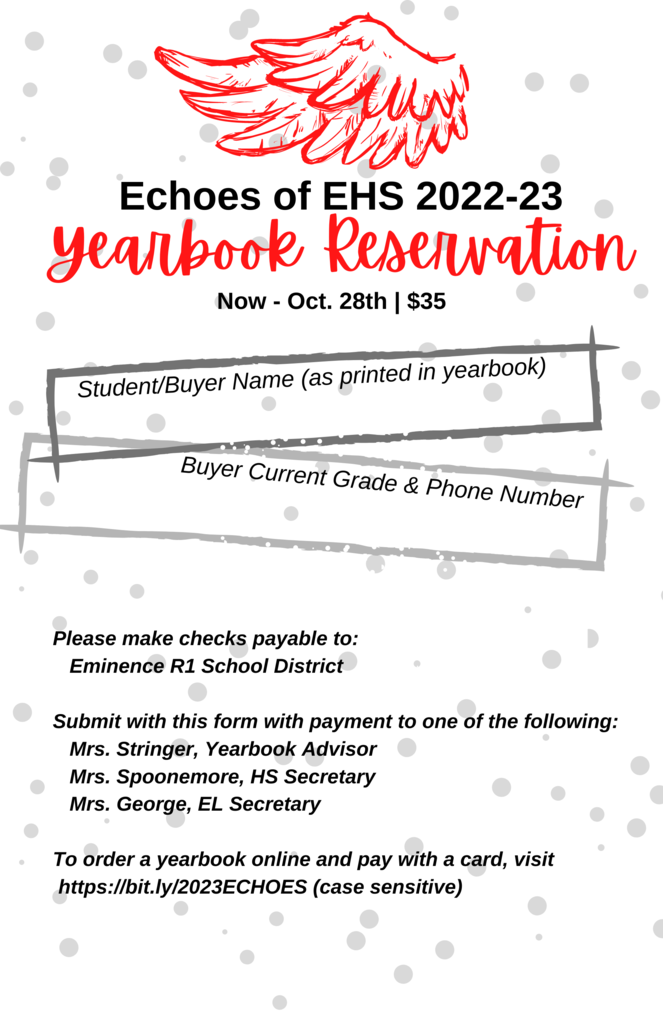 Fair Time ... Book Fair that is! Check it out at the Eminence Elementary Library.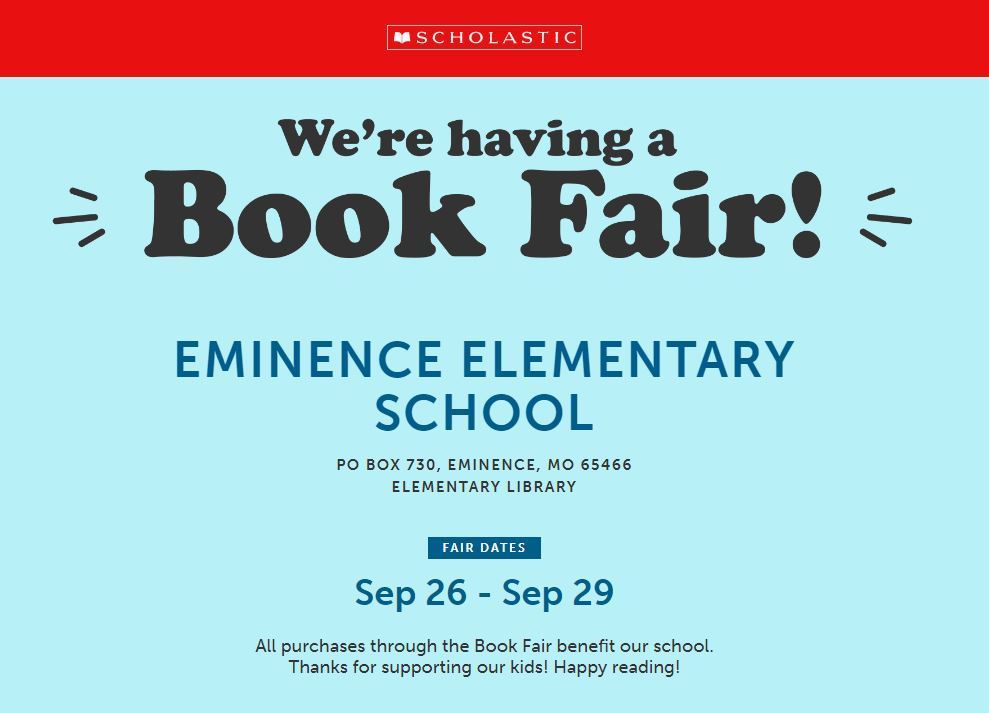 A note should arrive home with students early this week detailing how to setup parent/guardian accounts to check student progress in the new PowerSchool program. This document will provide specific login information for each particular student as well as specific directions on accessing the system. If any questions arise when attempting to establish this connection, please contact Candi Spoonemore at the High School office (573)226-3252.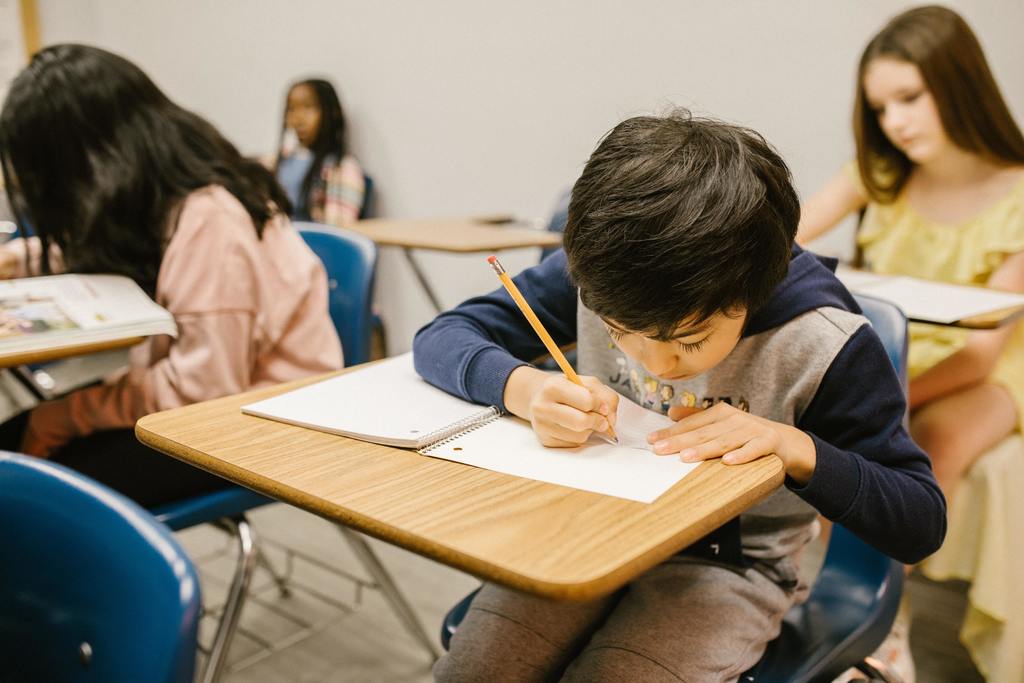 Alberici job fair at EHS demonstrating trades with loads of opportunity!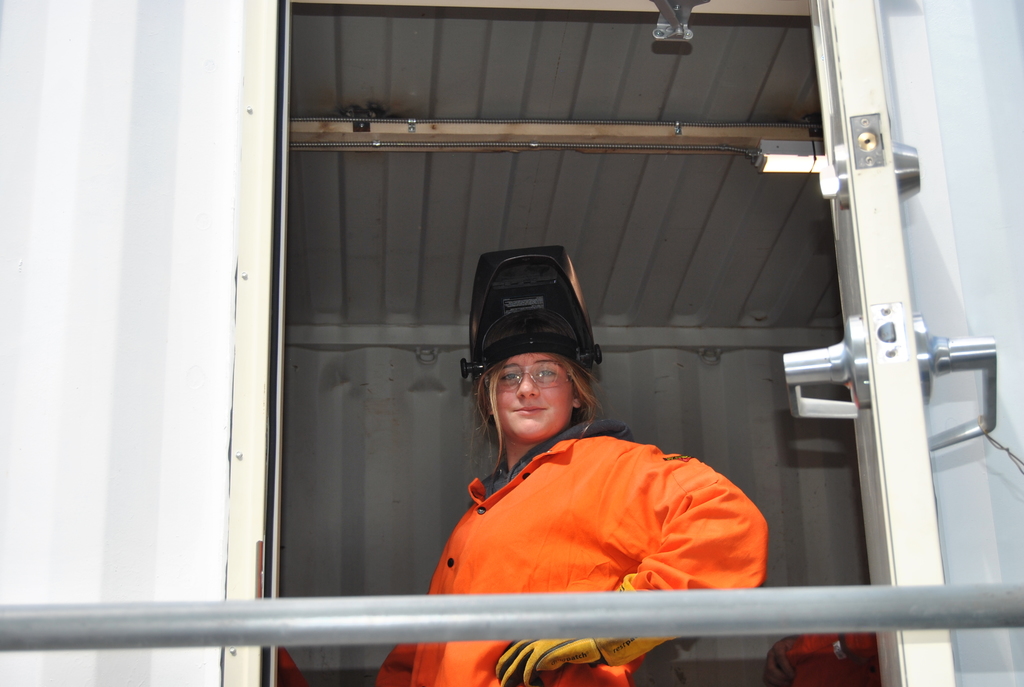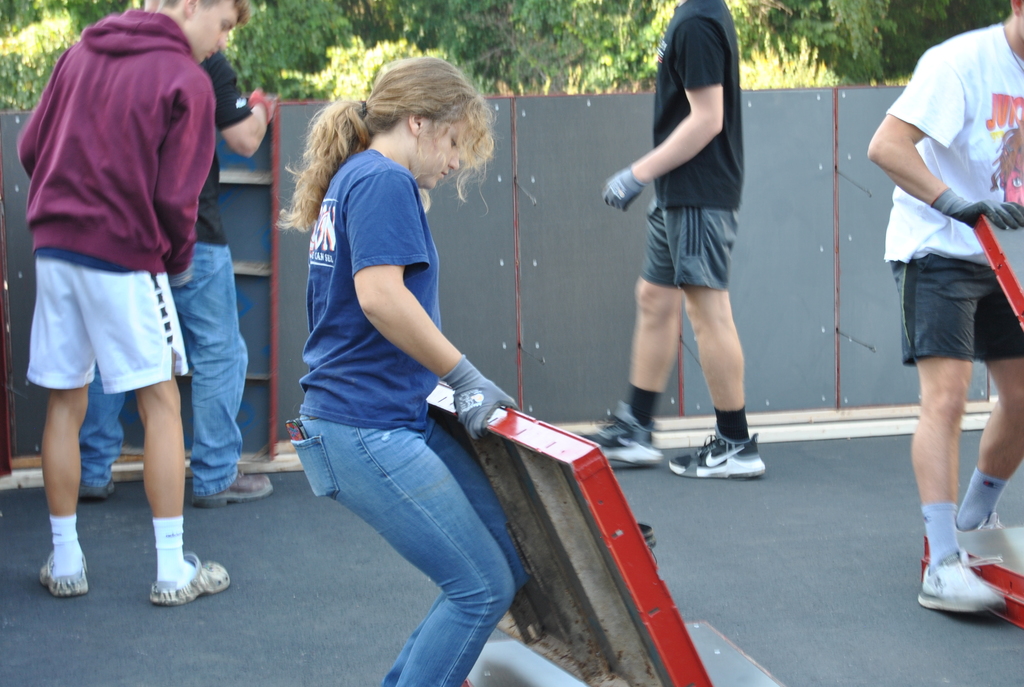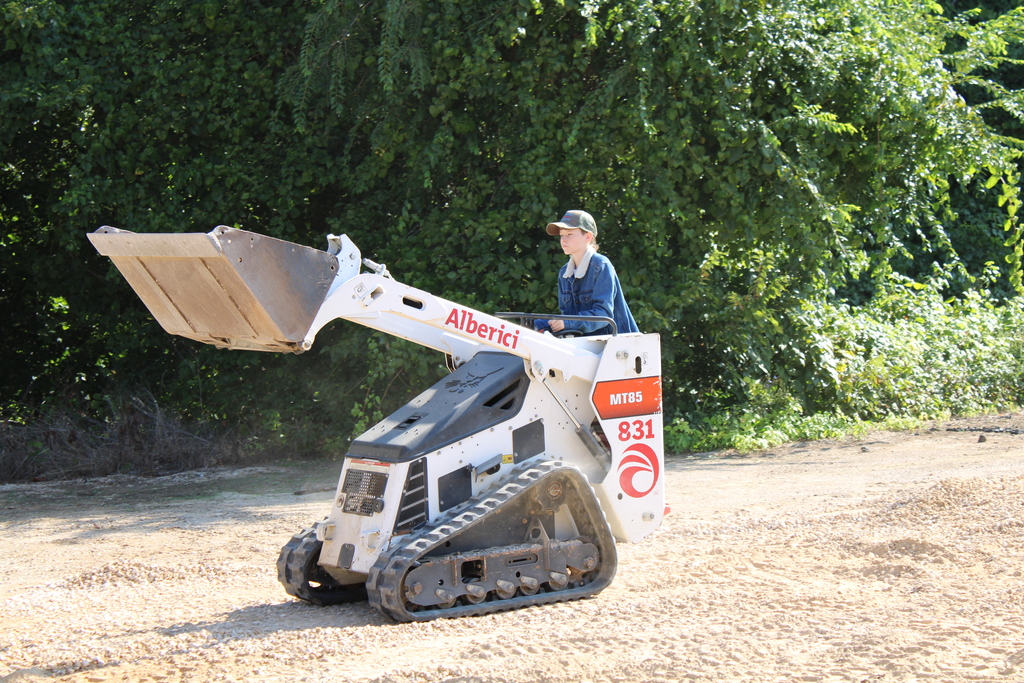 Let's get PUMPED for Yearbook Spirit Week! Starts next Monday & the prizes will ROCK! #eminenceredwings #schoolspirit

Redwings Volleyball Jamboree begins TONIGHT at 5 p.m. at the New Gym. The team is accepting donations of water, sports drinks, and granola for players to stay hydrated & energized this season.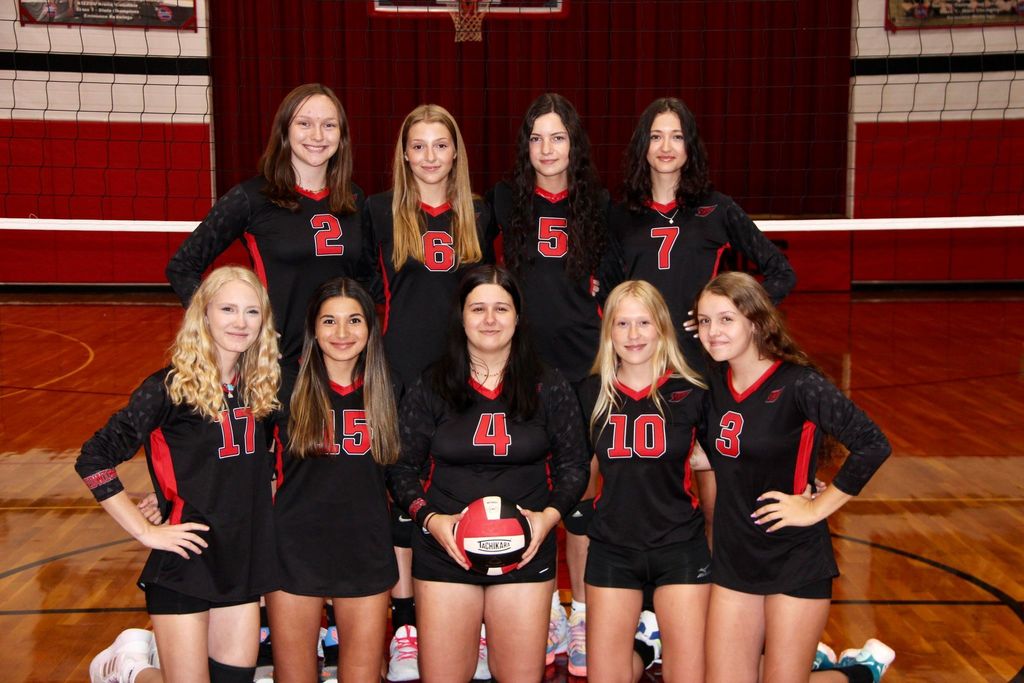 Curious of who your new teacher might be? Anxious about finding a class? Want to be the first to welcome back your favorite teacher? Interested in seeing the cool improvements on campus? Well, we got ya covered! A district wide open house will be happening THIS Thursday from 5 p.m. to 6 p.m.

Field Day - an Eminence Redwing tradition. All Elementary Redwings have the opportunity to participate in fun and interactive activities such as egg and spoon races, water balloon fights, face painting, bouncy houses, water slides, and more. The annual event also promotes student fellowship as student volunteers from the High School campus attend to assist with conducting each event. It's a great way to wrap up a school year and kick of a great summer.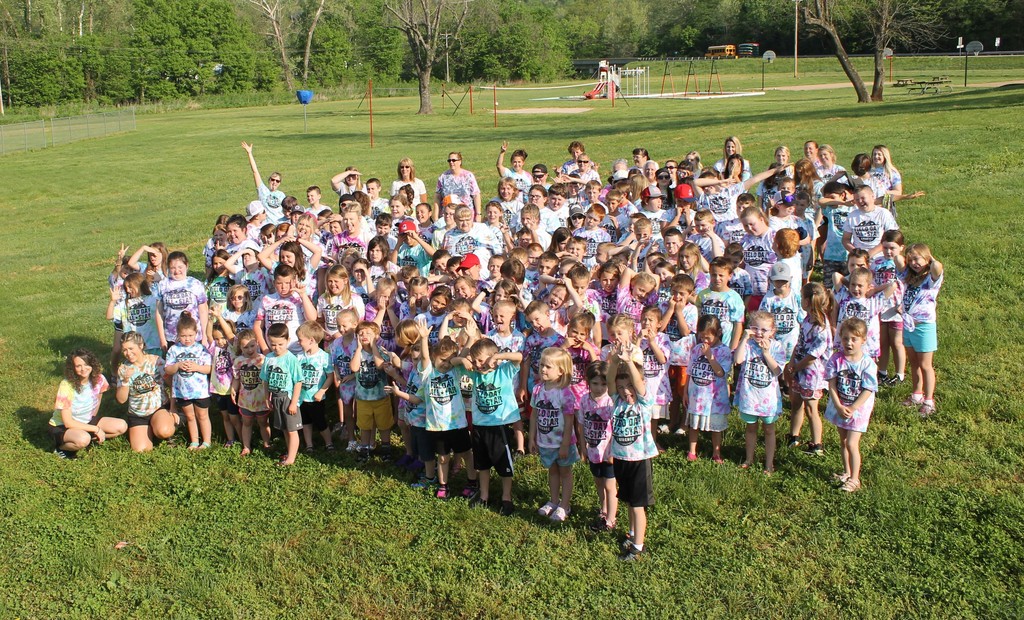 2022 State Industrial Arts Shop Show Results indicate a greatly successful Eminence Ag program and talented students! A rating of 1 indicates a score of 90% or better. All winning projects will be up for viewing at the Winona Shop Show this evening 5/12/22 from 5-8 PM. Paul Dobson - Rating 1 Award, Cinch Liggett - Rating 1 Award + Perfect Score Award, Peyton Newton - Rating 1 Award + Grand Award, Autumn Simmerock - Rating 1 Award + Grand Award, Kylie Mahan - Rating 1 Award, Malaki Voyles - Rating 1 Award + Perfect Score Award + Grand Award, Ben Taylor - Rating 1 Award , Caleb Moore - Rating 1 Award + Perfect Score Award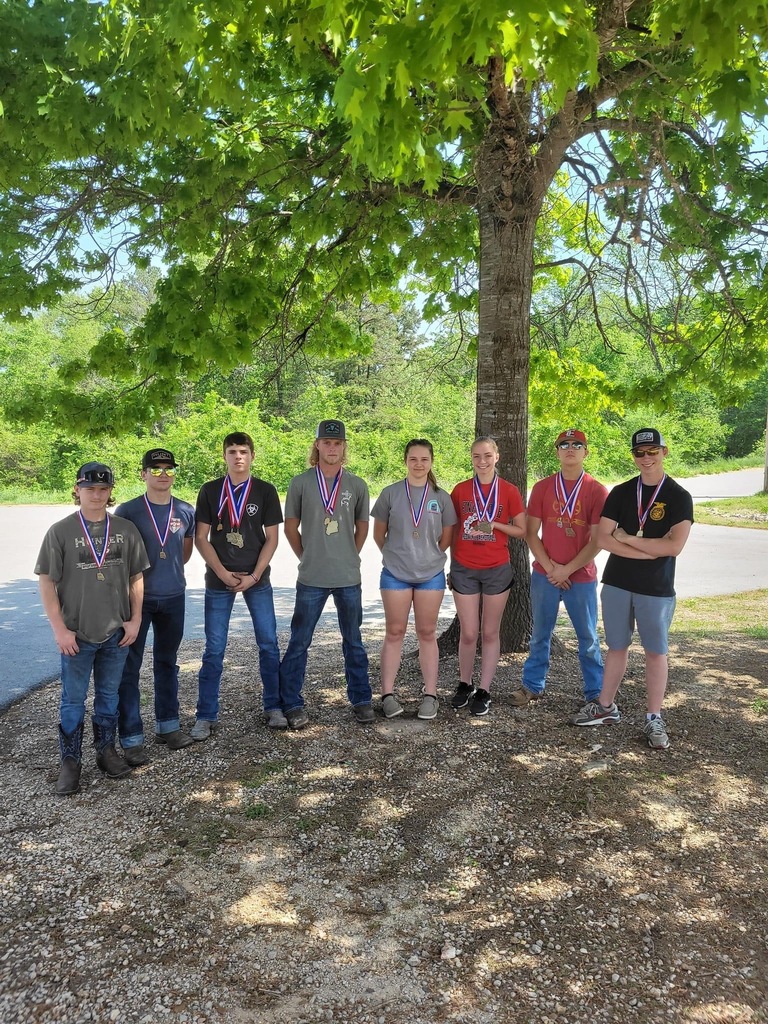 Colorful & interesting 7th/8th Grade Science projects decorate the gym today!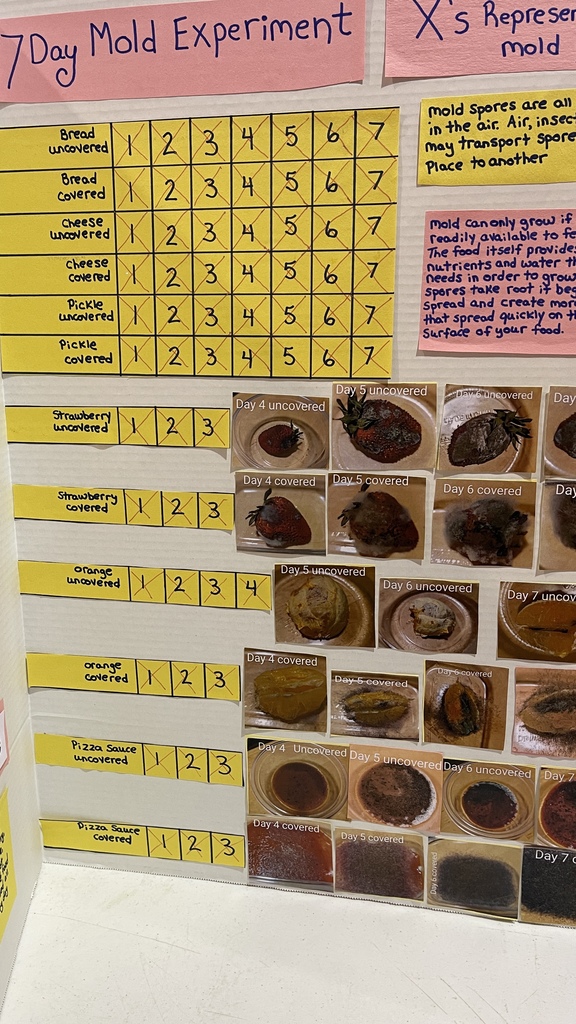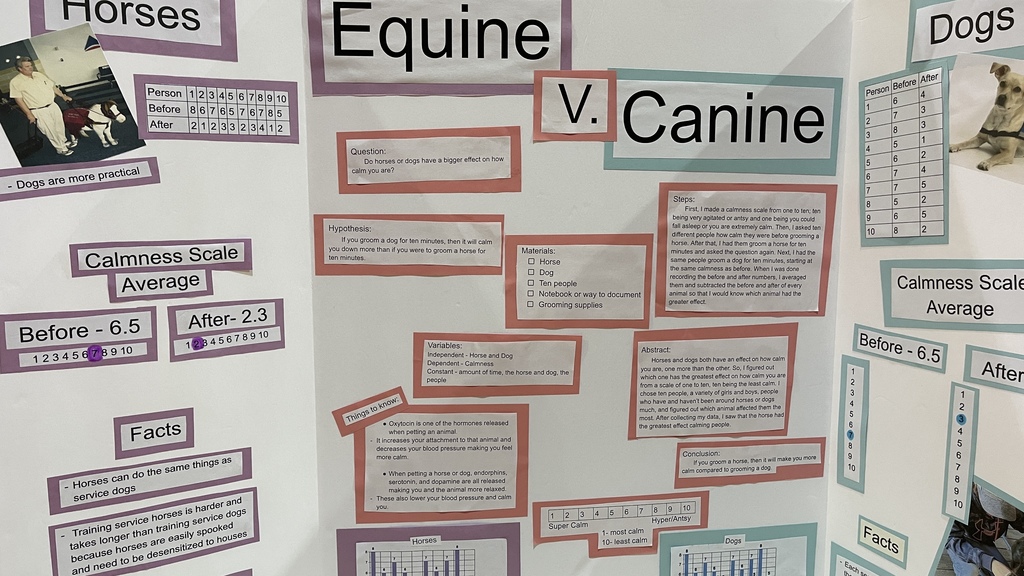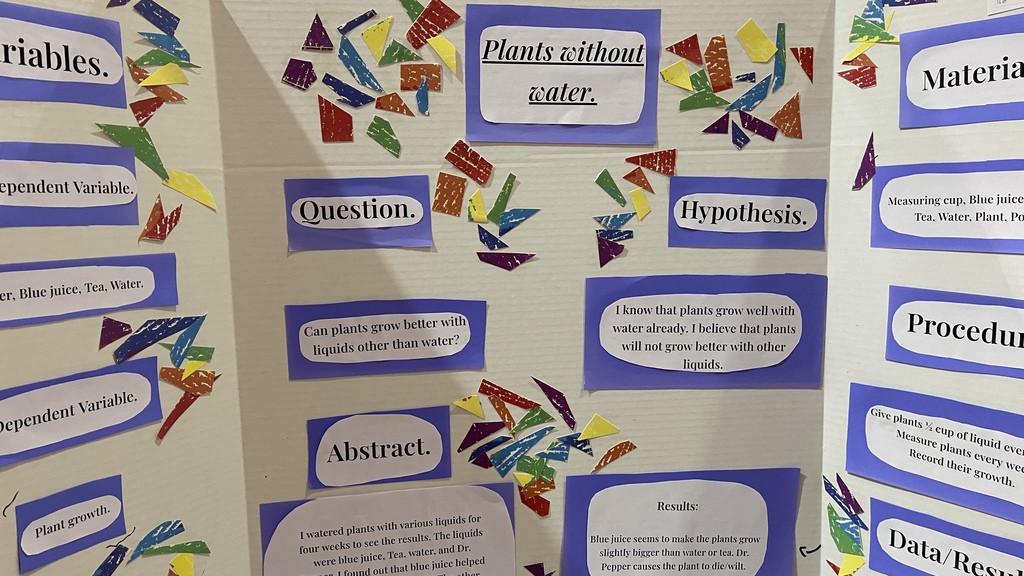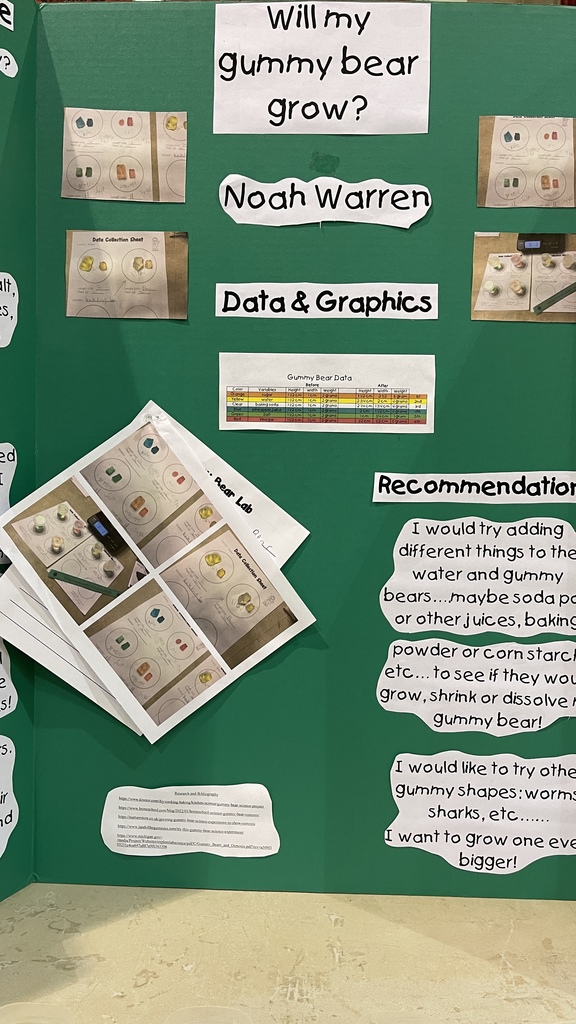 Math & Science Club enjoys a fun day outdoors exploring Alley Springs & Rocky Falls today!

Robyn Slain, one of three women in the U.S. who can spin 10 basketballs at the same time, made a special visit to EHS today! Students enjoyed her basketball handling tricks as well as her motivational message.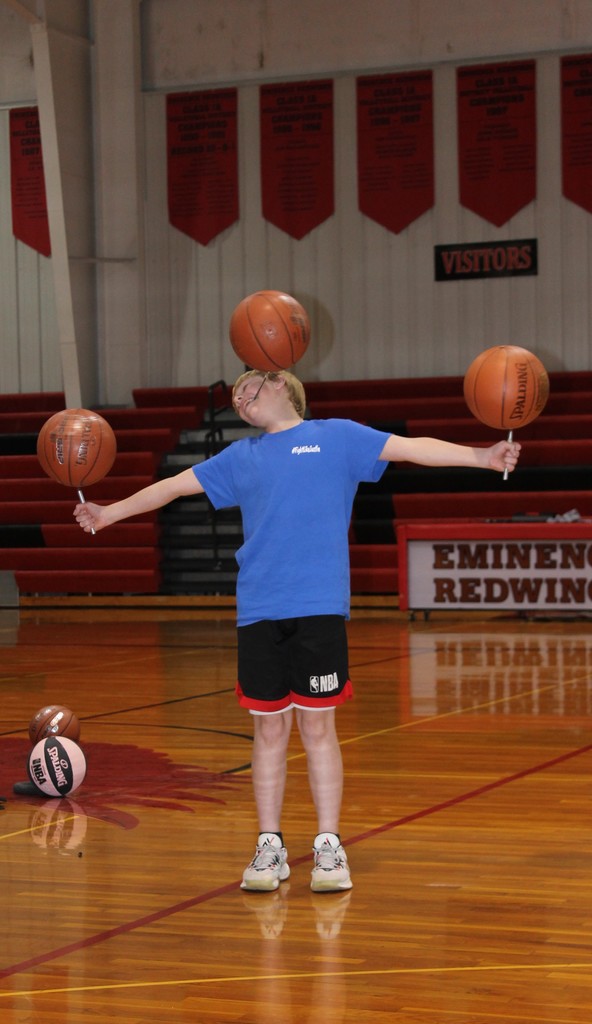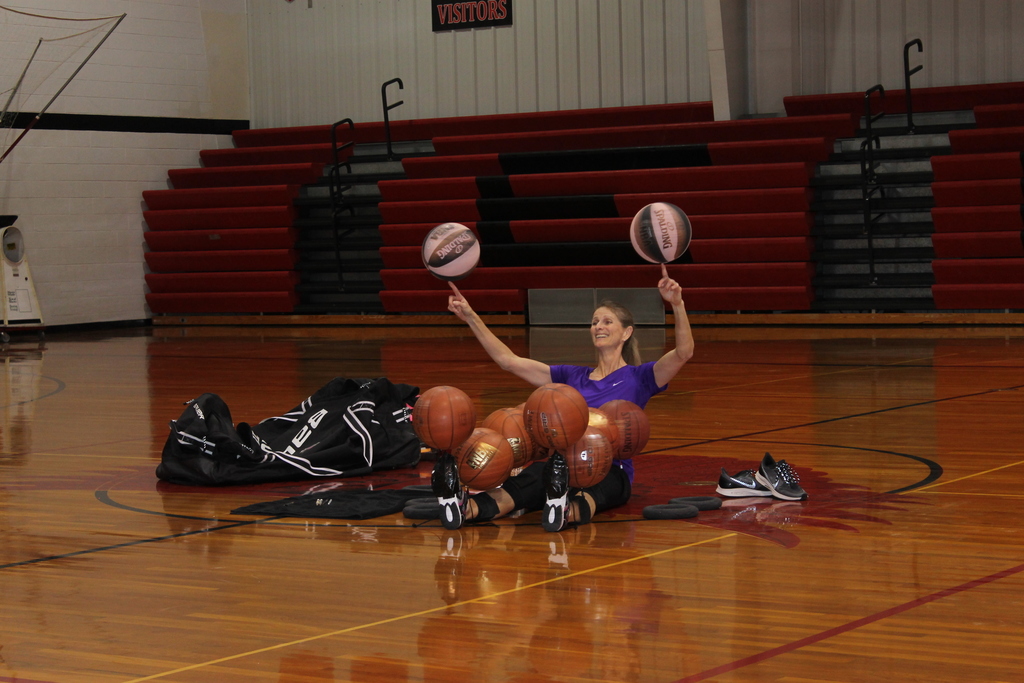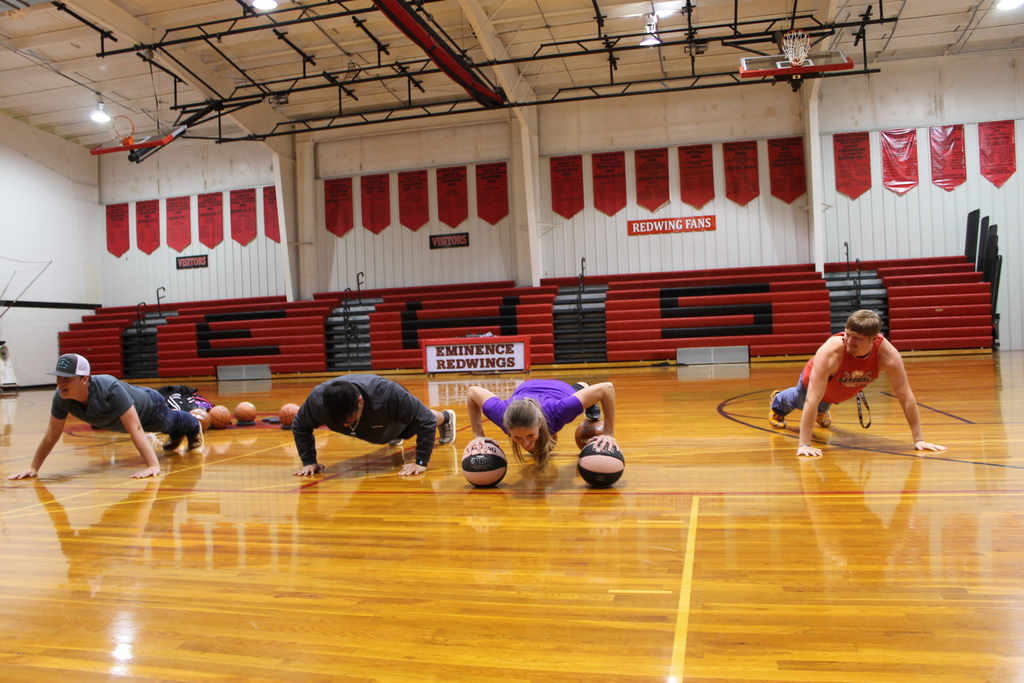 Great Redwings Baseball action this week! Check out the game tonight in Eminence at 4:30.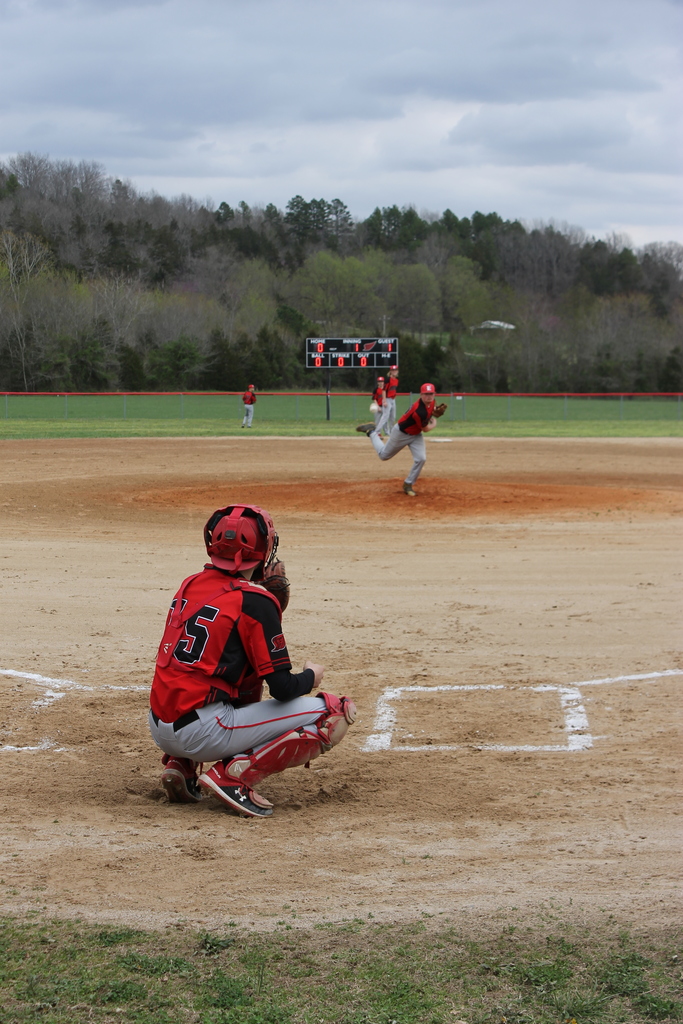 Get Your Tickets!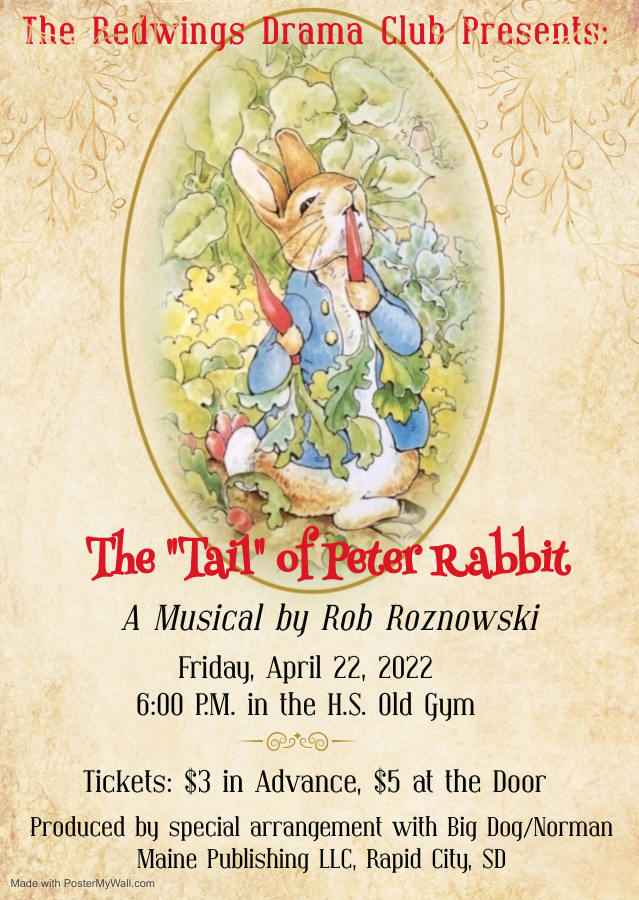 Congratulations to Kourtnee Mcdaniel & David Smith - the 2022 Prom Queen & King. Great job Junior Class, Mrs. Merkle, Mrs. Adams for putting on a wonderful "Enchanted Evening." And, a big thank you to the Redwing Nation for putting on the Project Prom. What a fabulous event!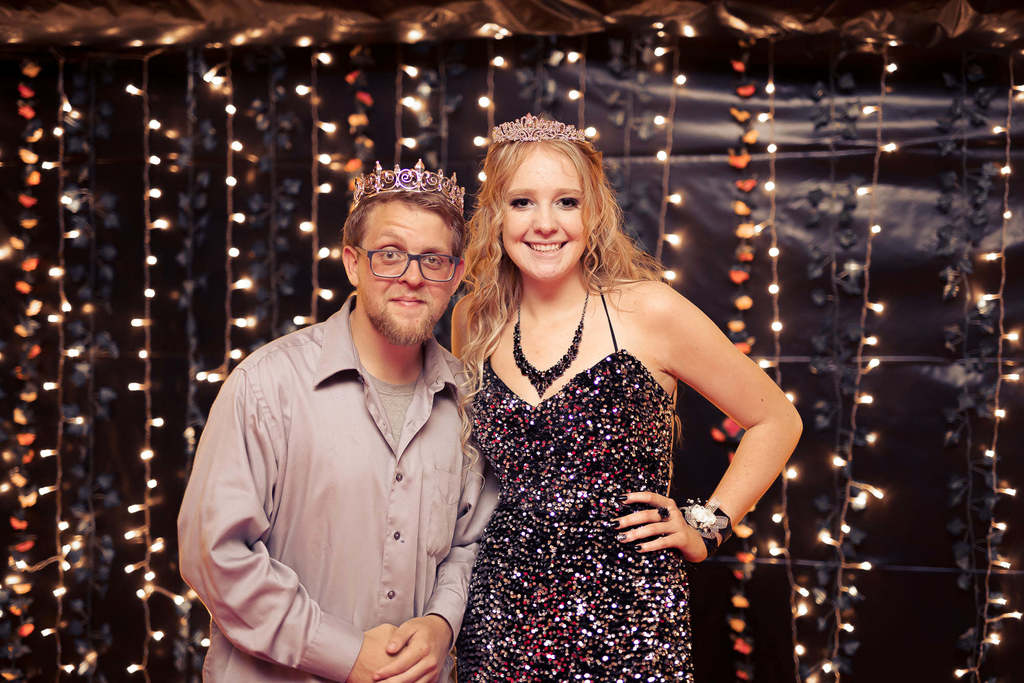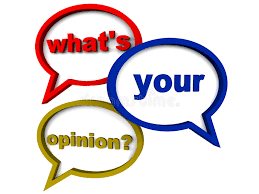 Curious as to how the 2022 yearbook cover will appear? Here's a sneak peak! BTW, there's still time (until May 5th) to purchase your personal copy by visiting the school office or purchasing online at bit.ly/2022YEARBOOK.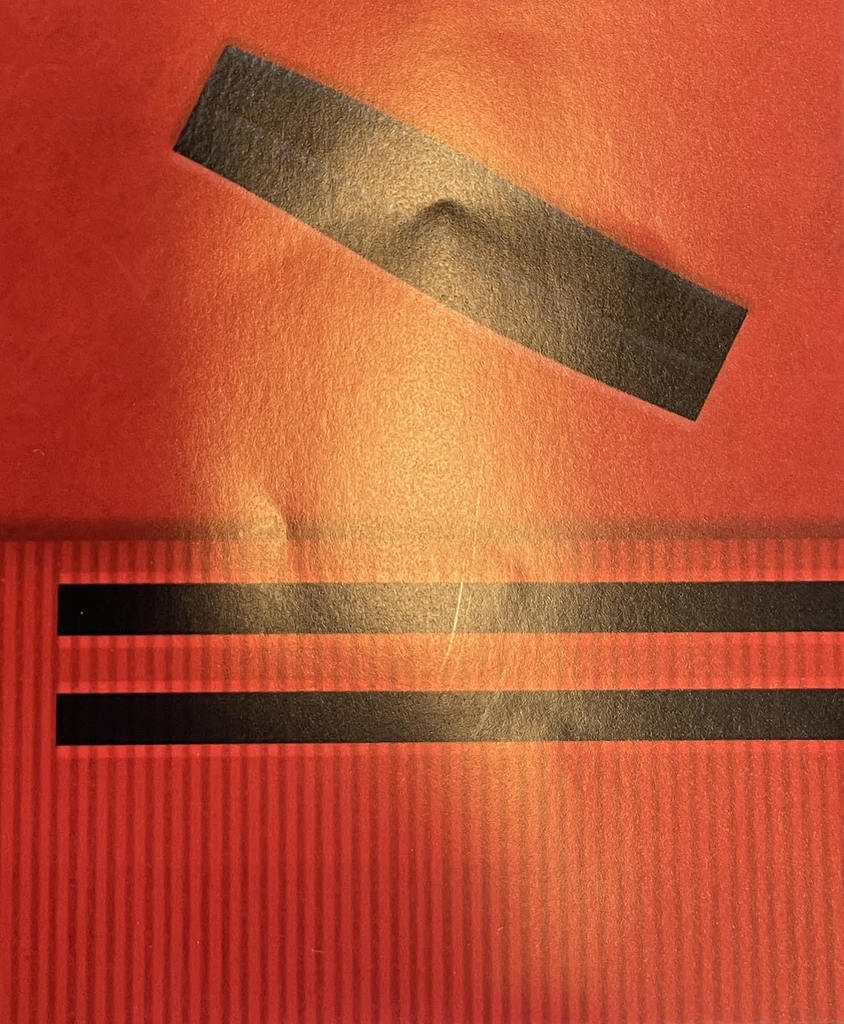 EL Boys Basketball does it again! Congrats Van Buren Tournament CHAMPS!

Spring Picture Day is March 30. Due to low involvement, this will be the last year for Spring Pictures. Flyers are being sent home with students today. Orders can also be made at inter-state.com/order